The seventh season in Beercelona history is to date the most successful in the clubs history. A fantastically talented attacking trio of jack Deighton, Matthew Gibson and David Slocum formed what Leon Elliot christened the Trinagle of Doom, terrorizing defenses throughout the season and firing them to the title.
The season started with the bad news that Mackenzie Sanborn was going to miss most of it along with all action midfielder Alex Sandor who suffered a chronic ankle injury. The team welcomed back Leon Elliot for two loan spells to help weather the storm as well as provide some experience. Charlie King also departed for England, forcing the small nucleus of players to band together and really dig out the results.
The team played some awesome attacking football, winning the first six games and leading the league from the start. Late hiccups against Far From and Sangre Azteca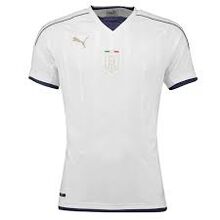 brought No Touch back in with a chance of pipping the lads to the post, but in the final game of the season Beercelona showed no sign of nerves, putting their rivals to the sword with a great 6-0 win.
League Record
Edit
| | P | W | D | L | F | A | GD | Pts | Pos |
| --- | --- | --- | --- | --- | --- | --- | --- | --- | --- |
| BEERCELONA | 10 | 8 | 0 | 2 | 38 | 10 | 28 | 16 | 1 |
Red Bulls 0 Beercelona 3 (Gibson, Deighton, Slocum)
Farfrom Athletic 1 Beercelona 6 (Gibson 2, Slocum 2, Deighton, Hannah, Elliot)
Chivas 2 Beercelona 9 (Gibson 3, Slocum 2, Webber, Hannah, King 2)
Sangre Aztecas 0 Beercelona 1 (Gibson)
No Touch 1 Beercelona 2 (Slocum, Deighton)
FarFrom 1 Beercelona 0
Red Bulls 0 Beercelona 5 (no show)
Sangre Aztecas 5 Beercelona 1 (Gibson)
No Touch 0 Beercelona 6 (Gibson 3, Slocum, Deighton, Emmett)
Transfers
Edit
In
Jack Deighton
Todd Stockley
Leon Elliot (Loan)
Out
Charlie King
Alex Sandor (Long term injury)
| | A | G | Mom |
| --- | --- | --- | --- |
| Stephen Squibbs | 7 | 0 | |
| Todd Stockley | 3 | 0 | |
| Mackenzie Sanborn | 1 | 0 | |
| Leon Elliot (Loan) | 3 | 1 | |
| Gavin Webber | 8 | 1 | |
| Peter Hannah | 9 | 2 | |
| Pete Emmett | 7 | 2 | 1 |
| David Slocum | 10 | 7 | 1 |
| Jack Deighton | 5 | 4 | 1 |
| Chris Walsh | 6 | 1 | |
| Matthew Gibson | 8 | 15 | 7 |
| Charlie King | 2 | 2 | |